DEDICATION • EXPERIENCE • COMMITMENT
Premier Criminal
Defense Firm
Aggressive and compassionate advocate who will protect your rights.
Tailored Legal Services To Meet Our Clients' Needs.
The Scudder Law Firm offers premier services to those in need of a criminal defense attorney in Seattle and across the state of Washington. The mission of Scudder Law Firm is to fight for your rights while educating and guiding you through the challenges of the legal system.


Years of Experience
As a former prosecutor and attorney with over 13 years working in the criminal justice system, you can trust us to work tirelessly on your behalf. We know the system from the inside out.
meet Michelle Scudder

Request a Legal Consulation
Considering taking legal action for your law matter? Consult with our firm today.
get started

Practice Areas
Scudderlawfirm represents people at all stages of proceedings and for crimes ranging from serious violent and sex offenses to misdemeanors.
get more information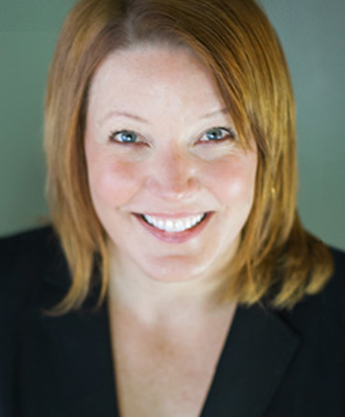 Your Dedicated Legal Representation
Michelle Scudder is a former King County Prosecuting Attorney, where for over six years she prosecuted numerous trials to verdict involving violent crime, sex crimes, DUIs, economic crimes and weapons possessions. Michelle also worked as a supervising attorney in the District Court Unit where she filed and negotiated a large volume of cases, with a particular focus on DUI cases.
Having been a former criminal prosecuting attorney Michelle Scudder has invaluable insight into defending those charged with a crime and a superior understanding of how the system works.
The Scudder Law Firm offers premier services to those in need of a criminal defense attorney in Seattle and across the state of Washington. The mission of Scudder Law Firm is to fight for your rights while educating and guiding you through the challenges of the legal system.
Areas of Practice
Whether you have been accused of a crime or have been contacted by police for questioning, it is never too early to obtain an attorney to walk you through this very scary time and to help protect your rights. Many people don't realize that waiving their rights and speaking to police even early in an investigation can have dire consequences down the road, even if you are innocent.
At Scudderlawfirm we handle cases from the investigation phase all the way through trial. We have experience handling cases ranging from sex offenses and violent offenses to DUIs and misdemeanor assault. Any criminal conviction can have dire consequences so it's important to work with an attorney you can trust and who has the experience to fight for you during what can be a very scary time.
YEARS OF EXPERIENCE WITH
IMPRESSIVE RESULTS
" Thank you for your professional and ethical treatment during the recent trial."
Ms. Scudder was extremely helpful with my legal affairs and showed great professionalism and explained all my options along the way. Needless to say, the outcome was better than I expected and all my legal matters were resolved not only in record time but also with an immense sense of relief. I would highly recommend Michelle Scudder and the Scudder Law Firm to any client looking for best in class legal representation.
- Posted by Anonymous | May 21, 2020
Michelle is a amazing lawyer ad very thoughtful. She helped explain everything very thoroughly and help me win my case. I strongly recommend her.
This review is from a person who hired this attorney.
- Posted by Anonymous | February 19, 2020
I am so thankful I engaged Michelle Scudder as my defense attorney. She is one smart lady and was helpful and kind. She successfully defended me and I highly recommend her.
- Posted by Howard | February 16, 2020
I hired Michelle after being charged with a felony. Long story short she helped work out a deal to reduce the charge to a misdemeanor. I always worked directly with her and even had follow up help from her on issues I had to deal with after the trial.
- Posted by Anonymous | January 10, 2020
Michelle is very professional, responsive, and very dependable. She took care of my cases painlessly. She prepared everything and always have a backup plan. My case was closed and dismissed just like how she explained to me from the very beginning.
- Posted by Ken | December 10, 2019
Selecting Michelle and Zach to defend my son against 1st degree Assault and Burglary charges was the best decision that I have ever made. During a 2 week trial, their display of reason, logic, facts, evidence, consideration, and basic human decency, while defending my son, was of the highest caliber. And, they discovered and exploited every crack in the prosecutors case! They delivered UNANIMOUS Not Guilty and Acted Lawfully verdicts from our jury after less that 4 hours of deliberation. They also delivered reimbursement by the state of my legal expenses! Thanks to Michelle and Zach my son has a second chance to find his way in life without a record or the stigma of prison, the greatest gift! For that, he and everyone who cares for him, are eternally grateful. Yes, I highly recommend Michelle and Zach, because their skill, competence, and compassion, deliver results!!!
- Posted by Conrad | February 23, 2018
It is my pleasure to relate my exceptional experience working with Michelle Scudder. Now I could state the many adjectives regarding Michelle's outstanding performance including, dedicated, professional, tireless, prompt, and respectful - but I believe actions speak louder than words. Without going into much detail about my case, I can say Michelle got me through a very sticky wicket. Michelle is a true professional who is committed to her clients. I have the highest respect for Michelle and her ability. I give Michelle Scudder my highest recommendation. I wouldn't hesitate at all to refer Michelle and her gifted negotiating skills to family and friends.
- Posted by John | September 21, 2017
Michelle is a very good attorney and an awesome person. Being falsely accused was the most frustrating thing that never happened in my life. After a big law firm referred to me by my employee assistance program tried to take advantage of me, I started doing doing research myself then I went to Michelle for advise. She really took time to listen to me and explained me how is the justice system in US. She was honest with me and never try to scare me so I can pay any fee like the "famous law firm" did. She even told me that I don't necessarily need her service in this case, but I didn't want to miss the chance to get my life back. Thank you Michelle !
- Posted by Roger | May 13, 2016
Michelle is an amazing lawyer, she is hard working, smart, and went above and beyond in my case. My case ended up going to trial and Michelle worked everyday through her lunch on my trial. She was always on time and responded to my calls and emails in a prompt manner. She truly cared about the well being of me and my family. She helped me deal with the media and with troubles with my school. Both of which she did not have to do but she did without hesitation. Michelle was amazing in trial. She was able to get information out of prosecutor's witnesses and highlight the opposition's inconsistencies. Her opening argument was very well prepared and was leagues better than the state's opening. Michelle's direct and cross examinations were also very organized and structured in a way that translated her points effectively to the jury. At one point in trial I knew that even if things turned out bad and I was found guilty that Michelle would not be to blame because she worked her hardest and we put our best foot forward. Fortunately, I was acquitted of all charges due to her astonishing work.
- Posted by Jarred | February 2, 2016
Michelle was a very knowledgeable in navigating my case. Her caring attitude helped me get through the darkest time of my life. I would highly recommend her. I owe her my life. I am free because of her hard work and dedication. THANK YOU MICHELLE !!!!!!!
- Posted by Anonymous | July 29, 2015
Although Michelle's main practice area is criminal defense, she has represented me and my husband for various traffic infractions over the years and has had every ticket dismissed. Compared to the serious legal issues many of her other clients were facing, she never made us feel like our cases were trivial or unimportant. She walked us through the process, set our minds at ease, and scrutinized every detail of our tickets. Each time she...
- Posted by Kay | December 10, 2014
Michelle is super knowledgeable, quick to respond, and gets results. 2014 was the first year where we needed help and she was recommended to us by people we trust.
I strongly recommend Michelle. You will not regret it.
- Posted by Rob | December 9, 2014
Self Defense!!! You have a right to defend yourself. Accused of Assault 2 with a deadly weapon. Found NOT GUILTY. When I arrived at my son's condo that day, he had already been assaulted, and the perpetrator was still there trying to have his car illegally towed. Unable to see my son, and being faced with two sketchy guys, I felt forced to draw my gun and clear the area of the perpetrator. When the police arrived, I was surprised to find myself being arrested!
I did research other attorneys, but felt that Michelle really knew the law, and explained it to me in a calm and thorough manner. I liked her style. She outlined the anticipated legal process, so I was prepared, and could try to relax. Michelle always updated me along the way, and quickly replied to any questions I had. We had a stubborn Prosecuting Attorney, so Michelle advised that it go to trial. Her style, strength, and knowledge in the courtroom was impressive. She was straightforward, and the jury appreciated that, and returned a not guilty verdict. But Michelle didn't stop there, she was even able to get a special verdict from the jury, awarding reimbursement of my legal expenses and lost time. After the trial, jury members felt compelled to hug her and I, and thank Michelle for her style that helped them clearly understand the laws.
It is my hope that this never happens to anyone, but if it does, I highly recommend Attorney Michelle Scudder.
- Posted by Greg | November 19, 2014
Michelle attentively listened to my case and offered a straightforward process to deal with it. Not only did that ease my mind, it provided the blueprint for handling my case in a straightforward manner. Michelle kept up with internal workings of the prosecutor's office and continually kept me informed as the case proceeded. The result was better than I expected (and much better than what I feared before I started working with Michelle). Without reservation I will refer others to Michelle to handle similar cases.
- Posted by Don | October 25, 2013
Earlier this year I was charged with DV assault by my wife. As a medical professional and father of two, I was terrified since I knew that my professional reputation and ability to see my kids rested entirely on the outcome of my case. I didn't know where to turn so I asked a friend who is a non-criminal attorney. He recommended Michelle knowing her to be a former prosecutor who is very well respected by judges and other attorneys. It was the best recommendation I've every followed. Michelle was amazing! She is smart, thoughtful, organized, and insightful. She is outstanding in court and, most importantly, knows how to play the game when it comes to dealing with courts and prosecutors. Despite a lot of posturing and bluffing by the prosecutor, Michelle guided my case right down the road to a dismissal. After watching her in court and how she handled the judge and prosecutor, I have no doubt that I would have been acquitted had my case gone to trial. If you are in need of a phenomenal attorney, take my advise and hire Michelle. You wont' be disappointed!
- Posted by Anonymous | August 7, 2013
Ms. Scudder represented my wife against a misdemeanor charge of leaving the scene of an accident. She negotiated effectively with the prosecution, obtained needed information from the complaining party and secured an excellent result, a dismissal. Ms. Scudder was more than competent, though. She displayed real empathy for my wife's situation and did much to ease her anxiety. She impressed us so thoroughly that we are engaging her services to resolve a negotiation with an insurance company.
- Posted by William Mezger | January 15, 2013